Classic MQ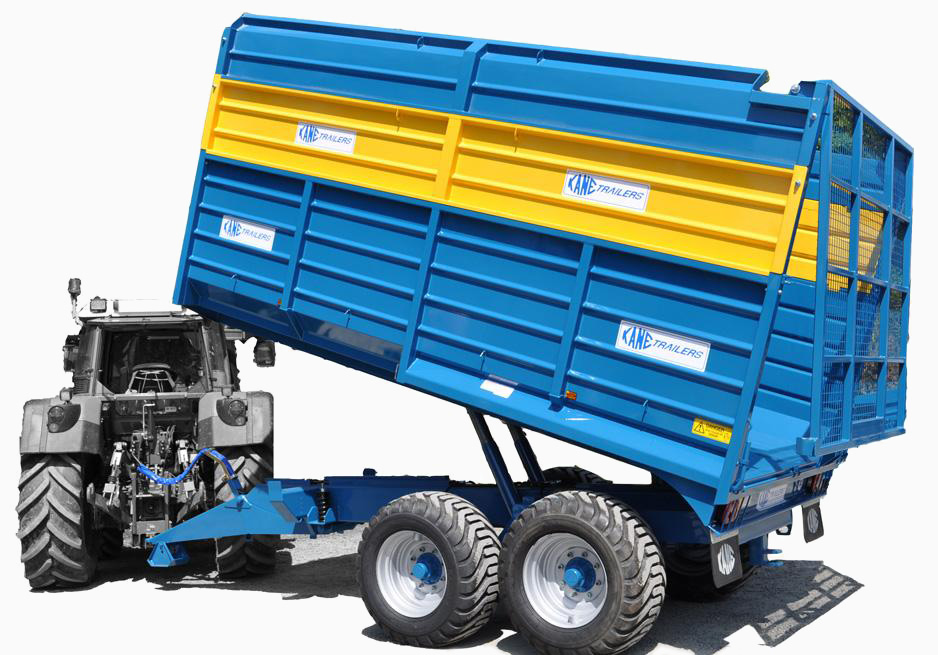 General Description
Possibly the most widely recognised trailer design in Ireland and even further afield. Produced since 1989 and receiving only slight modifications the 'Classic' range of trailers are still very popular. Now only offered in 12Tonne and 14Tonne due to the launch of the Kane Halfpipe range, these trailers are still aimed at both farmers and contractors.
Key features
Well Proven design
Twin Tipping Cylinders
Monoque Tappered Body
Interchangeable from silage trailer to grain trailer
Automatic Rear Door Latch (Patend 1985)
Range
12 Tonne MQ Silage / Grain

14 Tonne MQ Silage / Grain

Body 16' x 8'2'' x 7'8''
Backbone chassis w/ boggie axle
Heavy duty axles
Sprung drawbar
Hydraulic Brakes and Lights
Fitted with 550/45/22.5 tyres

Body 18' x 8'2'' x 7'8''
Rectangular chassis w/ spring sets
Heavy duty axles
Sprung Drawbar
Hydraulic Brakes and Lights
Fitted with 550/45/22.5
Additional Info
Specification:
Kane Engineering reserves the right to vary their specification at any time in accordance with their policy of constant product improvement. Whilst every effort is made to ensure the accuracy of the particulars contained in this website, neither the manufacturers nor the distributor or dealer shall in any circumstances be held liable for any inaccuracy or the consequence thereof.
Additional pictures