Dump Trailers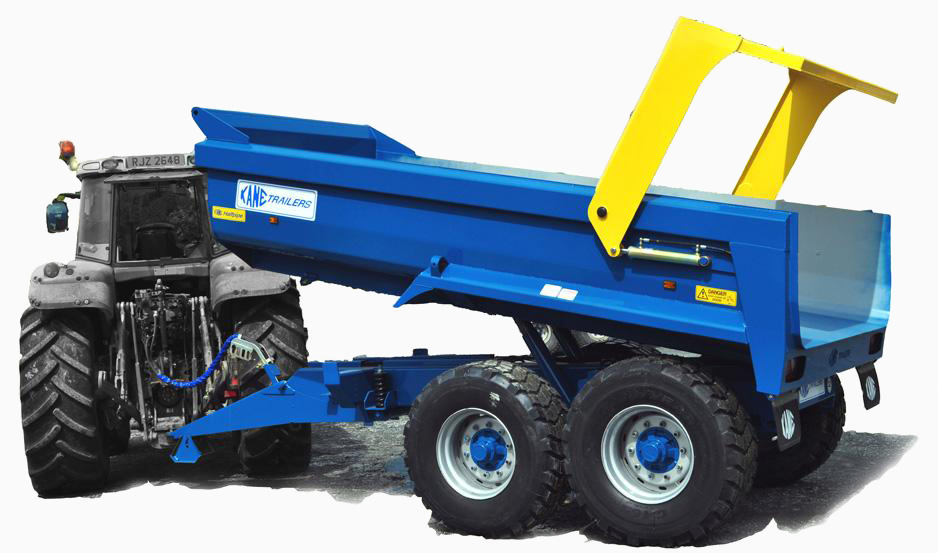 General Description
The new range of Halfpipe dumpers are a direct replacement for the previous wide body dump trailers. Which were a follow on from the success of the original DTM dump trailers (still produced). These Halfpipe dump trailers are mounted on a similar backbone chassis as the DTM dump and 12T Monique silage trailers, a very well proven design. The advantages of this new body design are as follows.
Key features
The new curved body allows quick and easy discharge and reduces the amount of material which lodges in the corners of trailer.
Lower than the DTM dump trailers allows greater vision over the top and allows smaller diggers to load.
Wider than the DTM dump trailers to allow unloading
Fully integrated hydraulic rear door with cylinders hidden for protection.
Range
WBDT 15 Tonne

WBX 20 Tonne HARDOX


8.3 cubic metre
Hydraulic rear door
Sprung Drawbar
Backbone chassis w/ boggie axles
10 Stud Axles
Body 4.5m x 2.55m x 0.8m
385/65/22.5 tyres as standard
Lighting

11.5 cubic metre
Hydraulic rear door
Sprung drawbar
Backbone chassis w/ 26t suspension system
10 stud commercial axles
Body 5.0m x 2.55m x 1.0m
445/65/22.5 tyres as standard
Lighting
HARDOX
Additional Info
Options:
Air/Hydraulic Brakes with Load sensing
Air Brakes
Commercial Axles
Choice of high strength steel ie WBX model
20.5 x 22.5 Kargo Radials
Specification:
Kane Engineering reserves the right to vary their specification at any time in accordance with their policy of constant product improvement. Whilst every effort is made to ensure the accuracy of the particulars contained in this website, neither the manufacturers nor the distributor or dealer shall in any circumstances be held liable for any inaccuracy or the consequence thereof.